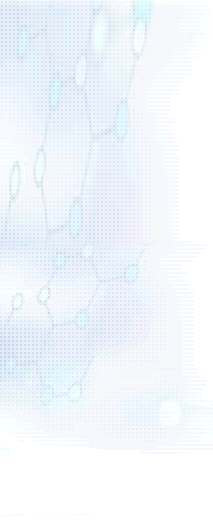 Our group members are as follows,
Sham Dyes Chem Corp. ~ 1980

General Dyes & Chem. Trading Co. ~ 1991

Color-Chems Trading Company ~ 1995

Polymo Trading Corporation ~ 2000

Color-Chems Corporation ~ 2011
We are one of the leading Importers, Distributors, Stockiest and Indenters in Pakistan and have good relations with our Suppliers & Principals as well as our customers in through out Pakistan. During this long period as business activities, we import dyestuffs from Japan, Taiwan, Korea, China, Malaysia, Thailand, Singapore, India, Iran, Turkey, Austria, Spain, Belgium, Hungary, Poland, Czechoslovakia, Portugal, Germany, Holland and USA. During last 35 years, the products we import are:
Japan
Nippon Kayaku Co., Ltd., (Fast Blue B Base)
Kiwa Chemical (Polymo Pigment Resin Colors
Showa Chemical (Kako Fast Bases/Salts)
Dianichiseika Seikafix Newfoam W-400
Shin-Nakamura (Orient Paste S-20)
Nemoto's & Co. Ltd. ~ Glow Green GSS
Japan Chemical Ind. Co. & Shinwa Trading Co.
Saito Trading Co. & Tsukasa Trading Co.
Koyo Trading Corp. & Kanematsu-Gosho Ltd.
Taiwan
Taiwan Dyestuffs & Chemical Co. (Fast Salts)
Jiin Hong Dyestuffs Co. (Pekkon BWL Whitening Agent)
Stan well (Hosiery's printing Binders/Pastes)
Phomosa International Co. Ltd.
(Polymo Plastisol Inks/Pastes & New Dine GT Konz
Color-Chems & Indyeco Taiwan Ltd., Binders & FWA's
S. Korea
Benzedine Dhcl & Sod. Naphthanate
China
Novabright BBU, OB-1, KSN, ERN
Novafix Brill Blue R Spl 150%
NovaFast - Organic Inorganic Pigments
Novasol – Solvent Color
Novacron Disperse dyes from Juhua
Tax Pack Ltd. (Zipper Bags) from China
Dye-Intermediates & Auxiliaries & Chemicals
Flock Powder from Alpha Polymer – Hong Kong
Thailand
Hifix Reactive and Hirus Direct dyes
Polymo Super Fluo. Pigments (PRC)
Moderan Dyestuffs & Chemicals Ltd.
India
Atlas Dye Chem. Ind. Ahmadabad ~ Reactron Reactive dyes
B.T. Kharawala Pvt. Ltd. Ahmadabad ~ Kukdagen Turq. Blue SBL H/c.
Unique Dye Chem. – Ahmadabad ~ Unifix Reactive dyes
Span Dyestuff Ind. Ltd. ~ Ahmadabad – Spanolene Disperse dyes
Chem. International – Ankalshwar ~ Metanil Yellow+Auramine O
Colourtex Ltd. Surat, ~ Coralene/Colocet for Polyester & Acetate
Nova Dyestuffs Pvt Ltd. Surat ~ Novasperse Polyester dyes
B.K Benzyl – Pune, Fast Blue B Base
Prem Dye Chem. Ind. Pvt. Ltd. Bombay ~ Metanil Yellow
Britasel Silicone – Bombay ~ Textile Auxiliaries
Belgium

N. V. Kersy S.A. ~ Dye-Intermediates
Czech/Holland

OstaColors & OstaDyes ~ Vat, Direct Dyes
Germany

CPR – Hydrogen Peroxide
Hungry

Hungarian Binders MAP
Iran

Alvan Saabat ~ Acid dyes / Rock Chem ~ Auxiliaries
Malaysia
Ethylene Bis Stearamide (Polmowx)
Poland

Bourta S.A. ~ Acid Dyes
Portugal

Nemoto's Glow in the Dark (Pigments)
Spain

Manuel Villisca S.A. – Basis Color
USA
Hilton Davis ~ Lipstick's Red/Pink
Day-Glo's Fluorescent. Pigment Colors